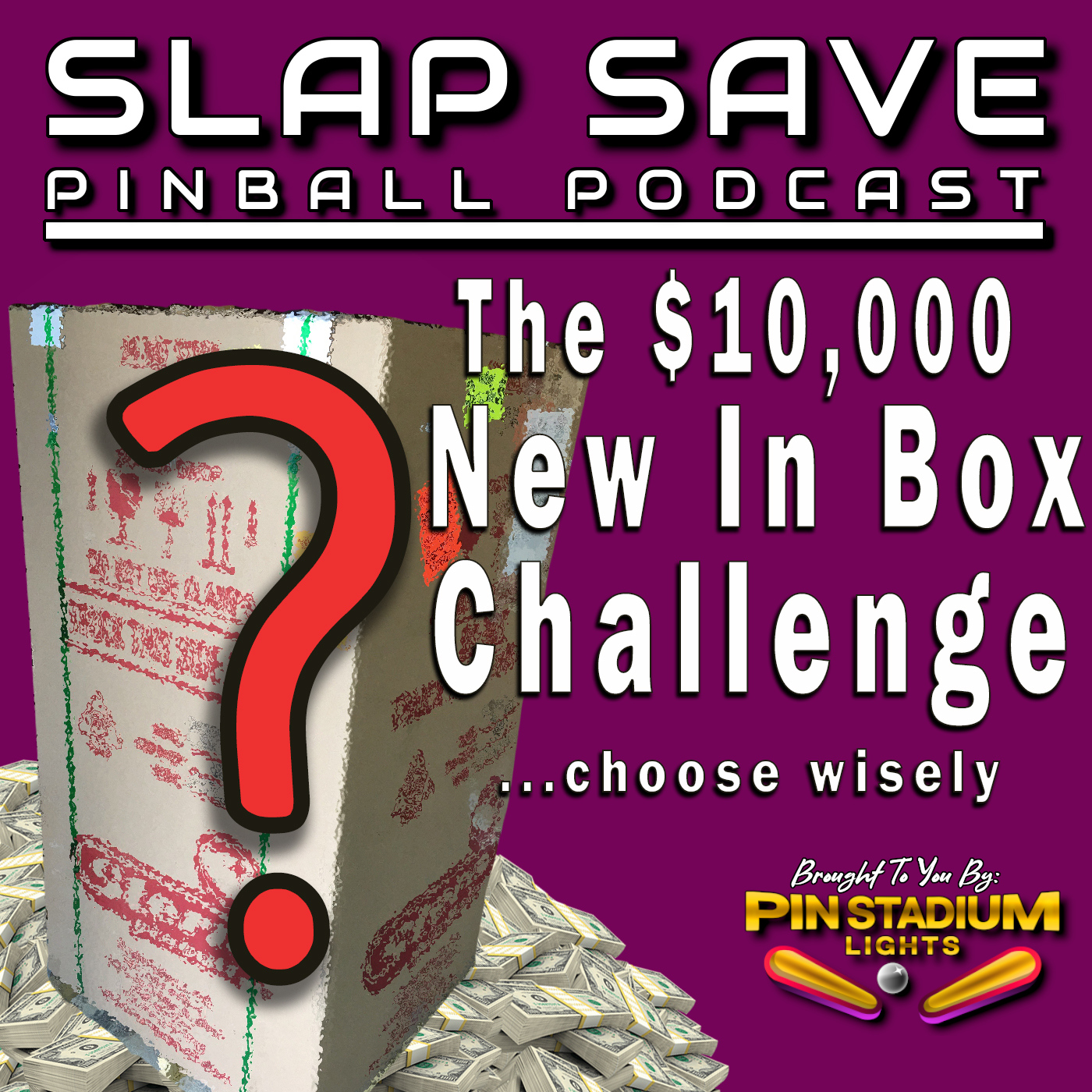 In episode 47 of the Slap Save Pinball Podcast, Jason and Matt pick THE pinball machine that would earn their money right meow, well, actually uncle Larry's money, but whatever.  Jason has a few drinks while editing and decides to throw in a new intro, we talk unintentional Stay Puft Marshmallow costumes, subliminal appendages planted in our art, fat Thors, pickles (actually, there are no pickles, that's a lie fueled by scotch) and MORE!!  Much, much more.  What NIB would you buy if money were no object?  Let us know!  
We didn't prepare and it is a travesty of podcasting.  Don't listen.  Really.  For the love of pasta, don't do it.  
Thanks for joining us! The stream is on hiatus.  Sorry.  Life.  We will get to it eventually.  Maybe.  
Need a new pinball machine, or perhaps an Escalera?  Make sure you give Zach Meny a call at Flip N' Out pinball, the Premiere Sponsor of the Slap Save Pinball Podcast.  The guy is absolutely wrecking it when it comes to service, selection and a willingness to go the extra mile. Contact Zach at 847.778.4876 or via email at zach@flipnoutpinball.com
Be sure to check out Silverball Swag, the new pinball apparel and merchandise site that features Slap Save and Backbox Podcasts with more content creators and podcasts to come soon!  Find it here: silverballswag.com/slapsave
Our original merchandise site can be found here:
If you would like to show your support of our juvenile behavior that we call a podcast, our online store featuring T-Shirts and other ways you can show you are proud SSPP family is now LIVE! You can find the link on our facebook page, or here: Slap Save Pinball Podcast Merchandise
As always, you can contact us via:
Email: slapsavepinballpodcast@gmail.com
Facebook: Slap Save Pinball https://www.facebook.com/slapsavepinball/
Automated Voice/comment line: 314.529.1875
Instagram: Slapsavepodcast https://www.instagram.com/slapsavepodcast/
Pinside: https://pinside.com/pinball/forum/topic/the-slap-save-pinball-podcast-thread/
sdtminstl (Jason)
mskoenen (Matt)
Huge thanks to the incredible and ridiculously talented DJ Quads for the beats.  Check out his music here. https://soundcloud.com/aka-dj-quads